The network that just keeps giving, but why?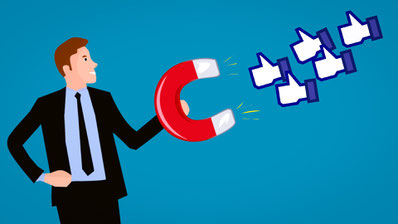 I had no idea when I was first thrust into networking how much value you can get from a properly constructed network. I say properly because you can grow a large network but not truly engage with them. I try to take my new network connections online by connecting with them on LinkedIn, so I can interact with them more efficiently.
I have been on LinkedIn for over 10 years, but like many others I really did not use it well. When the penny eventually dropped 7 years ago I completely changed the way I networked and used LinkedIn.
What I did will not work for everyone, there is no "fits all" solution, but after some training and advice from a highly respected networker I decided that it was not to be all about the numbers for me. I was going to build a solid network by attending as many events as I could, then cutting back to those that were proving the most fertile. I would go to the event with a plan and stick to it as best that I could.
Do you need to plan? Yes you do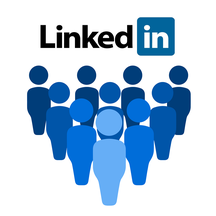 My overall plan was to get a diverse network of people from different industries, different size companies and different areas inside my Thames Valley Patch. The intention was to take the relationship online via LinkedIn where I could continue to grow the relationship.
When I started this my situation was one of being out of work and looking for work. As time passed and I met more great people I knew that I wanted to stay around networking in any role I took. This was one of the reasons for not being as targeted as I teach people to do in my business, because my main skill in building fast trusted relationships and then maintaining them was transferable across many industries.

So, whilst out of work for nearly a year I built my network and took my LinkedIn connections from around 200 to over 2000. I have lost a few along the way and even culled some from time to time, but I would say 85% I have physically met, so I am no collector. What I did do was keep in regular contact with people and also continually give to my network. I was happy to signpost people and as my network grew in size and strength my ability to put people together became well known, I had a reputation for giving but also a reputation of trust and delivery.
Therefore, I believe I have a giving network, it is because I continually gave, on time and honestly. My reputation grew, and I was having people signposted to me regularly. So, when the day came, and I decided to start up my own company to help others directly in a way my employer wasn't I was blown away by the offers of help.
This help is ongoing, and I am continually humbled by the people who want to help and work with me as associates. When I asked one of them why, they simply said because it is you and you do nothing but help others, so it was an easy choice to make.
Grow your network well and you could also benefit from this level of relationship. If you want to know more then please contact me and we can have a coffee to discuss.
Written by Tony Silver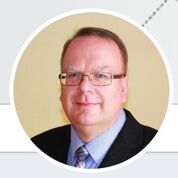 Tony has been networking for over a decade, at networking events and online.  His LinkedIn profile is "All star" standard, which is the highest rank possible. 
Tony's network of over 2000 people allows him to access most niches required and has established strong relationships with his associates.
You should contact Tony if you want your LinkedIn profile to do more for your career or business development.
Solid Silver Solutions Blog
We post regular posts about Networking, Relationship management and LinkedIn & Facebook
Guest Blog
We will also post snippets and Links to our trusted Partners, who specialise in allied fields