Building a team of specialists that can help your business is vital for Micro Businesses

When you are a owner/managed or Micro business it is vital that you have a team of specialists.
Now i am not suggesting that you go and employ a team, as this would just not make economical sense, what I mean is to select people from your network that are specialists in their field and your business needs people in these fields.
In SSS we have a team who I have met through Networking and that I admire and most of all trust. They have all been around a lot longer than I have on the self employed scene or in business for years.
I have chosen these people because not do i just respect them I know they will have been where i am i now in their past. I deliberately did not want to engage a larger company because i know that the smaller ones care more, as it is their business and their reputation that they are putting on the line. Also they will sell you their time in small packages making it affordable.
Relationships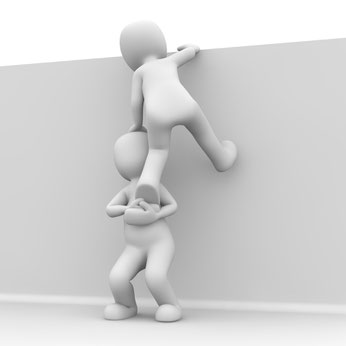 The other major plus point in my eyes is that you build a really strong relationship with these people, they become friends and you look to help each other, you even barter with each other, because, don't forget, you are also a specialist in your field.
Some of the people who are part of my back up team are on my associate page but there are others.
I would at this point like to mention 2 of them who are a major help currently. 
One is Anthony Stears and the other Claire Boyles.
This also shows you the different types of help that you can rely on.
Anthony's help was a quick phone call that put me back on track. he had picked up that i was a bit down so picked the phone up and called to find out where he could help. Within that short phone call i had explained why and he then advised me what to do. This coming from a man who is half my age but who has known me and what i do for a few years now. He simply told me to stop doing what i had been and go back to what I do best and that is Network and use LinkedIn. 
He was of course right and I saw instant results. What this does highlight is that we should stick to what we are best at and get others to cover the other areas.
Claire on the other hand I have known less than a year but is majorly responsible for the website you are currently looking at. Her help has been so invaluable and is an ongoing process. The website will continual to evolve with me getting carried away and adding bits then Claire arranging it so it works.
From this growing relationship I am confident we will work with each other on projects in the future which will be of mutual benefit.
So relationships are a wonderful thing, so please work on yours with both Client and supplier, get that team around you who will do things for your business far better than you can, leaving you to be the "go to " person for what you are good at.
So i will up my networking, build new relationships, discover new clients and deliver to them the best I can around advice and training on Networking, LinkedIn and Business relationships.
This blog is written by Tony Silver, author of Networking; It's all about the room, and is based on 40 years experience working in businesses.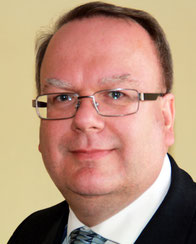 Tony has been in business for over 40 years, starting as a mechanical engineering Apprentice, then in his mid 20's he ran a department that was invoicing £1M a month. In his 30's he became joint Owner/Director of a company with sole UK responsibility. In his 40's he was an Account Director wit a portfolio of well known names. 
Made redundant in 2008 he has built up an extremely strong network in the Thames Valley. He achieved this by networking extensively and then taking the relationships onto LinkedIn. This has allowed him to secure a job, strengthen his network and in 2017 decide to set up the business as it is now