Are Newsletters still relevant? I am not sure but here goes
In light of GDPR and also my experiences with them are Newsletters still relevant? I must say I very rarely read one as I receive so many, as I am sure you do as well.
The reason this question has come up is that 2 people in the last hour have advised me to do one to let my network know what I am up to.
My issues are that I never had a mailing list as I have not been in business for 15 years plus and did my communications through LinkedIn. I did send a GDPR email but as half the country did at the same time it did not help me. So is it worth my time to do one?
Mailing List
If I am to do a mailing from say mail chimp is my mailing list OK as it would mainly be an exported CSV file from LinkedIn?
I think I am going to seek advice on this before I craft a newsletter.
What other options do people use? is there a better way to get my message to my network.
I am sending direct personalised messages to people as I feel they stand more chance of being read, but then again I may just pick up the phone, it all just depends on the time element.
Oh and the message i want to get out there is...
To all those who said they would be interested in my offering when I went solo, and also wanted to buy my book, well as is my motto TAKE ACTION, get in contact, I would love to chat
This blog is written by Tony Silver, author of Networking; It's all about the room, and is based on 40 years experience working in businesses.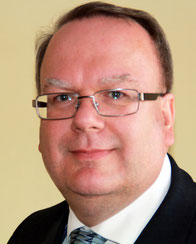 Tony has been in business for over 40 years, starting as a mechanical engineering Apprentice, then in his mid 20's he ran a department that was invoicing £1M a month. In his 30's he became joint Owner/Director of a company with sole UK responsibility. In his 40's he was an Account Director wit a portfolio of well known names. 
Made redundant in 2008 he has built up an extremely strong network in the Thames Valley. He achieved this by networking extensively and then taking the relationships onto LinkedIn. This has allowed him to secure a job, strengthen his network and in 2017 decide to set up the business as it is now